Is your child starting school in September 2021?
Applications are now online. Available here: https://www.eani.org.uk/parents/admissions
Please note the timetable below:
Thursday 7 January 2021 at 10.00am
Primary One application procedure opens with online portal available.
Friday 29 January 2021 (Online portal closes 12 midnight)
Date parents submit application form and documentation in support of their application for primary one (application form will be treated as punctual within this time frame).
Parents will still have until 12 noon on Friday 5th February 2021 to provide supporting documentation for their application, This documentation should be sent by the parent directly to the first preference primary school
*Any application received after 12 midnight on Friday 29th January 2021 will be considered as late.
If you have any problems with this new format please give the school a call and we will do our best to help you.
Thinking about St Mary's P.S.?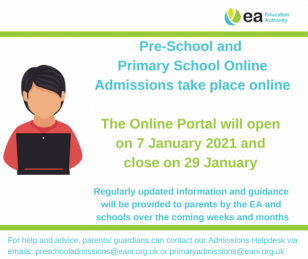 HOW TO MAKE THE RIGHT CHOICE

Please contact the school at 02887738388 or by email: mhamill472@c2kni.net and let us answer any questions or queries you may have.
HOW TO APPLY
The online application process is now live on https://www.eani.org.uk/parents/admissions
If you are having any difficulty with this new online process please give us a call and we will do our best to help you.
Twinkle, Twinkle Christmas Star
Mr Cullen's Class Christmas Assembly
Christmas at St. Mary's - Mrs Duffy's Class
Believing, Achieving, Succeeding
Welcome children, parents and friends,
I hope that you enjoy looking through our newly updated school web-site. It is packed full of pictures (old and new) and useful information, which I believe will give you a real insight into how our school ticks. It shows just how much fun our children have as they progress along their St. Mary's learning journey. I hope that you have as much fun looking through the web-site as we have had putting it together.
For parents we have a dedicated section for you, including any relevant updates from the various education bodies and direct access to websites.The site will be updated regularly with news, events and all the latest school activities.
We hope you find our website useful, accessible and enjoyable.
First Communion September 2020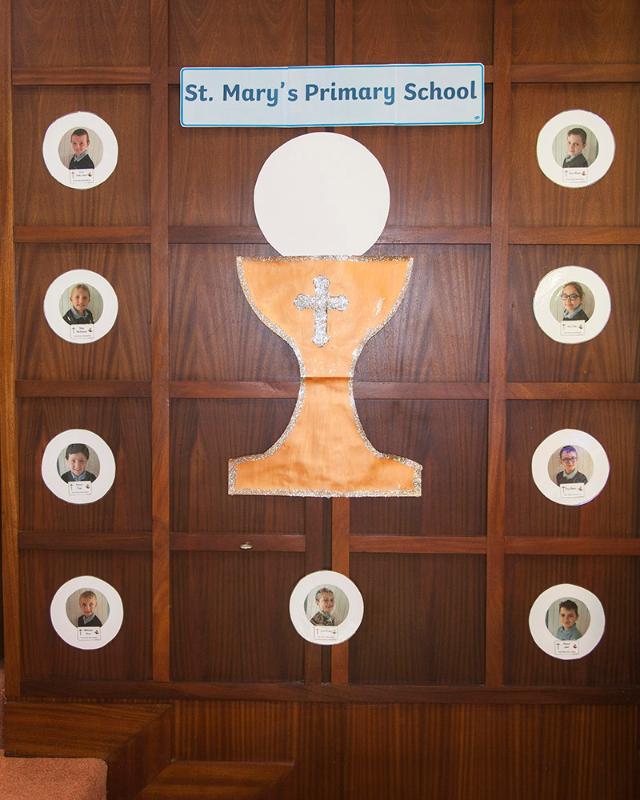 Accessing My School
Pupils can access their log in screen from home using the My School Log in.
Play and Well-being.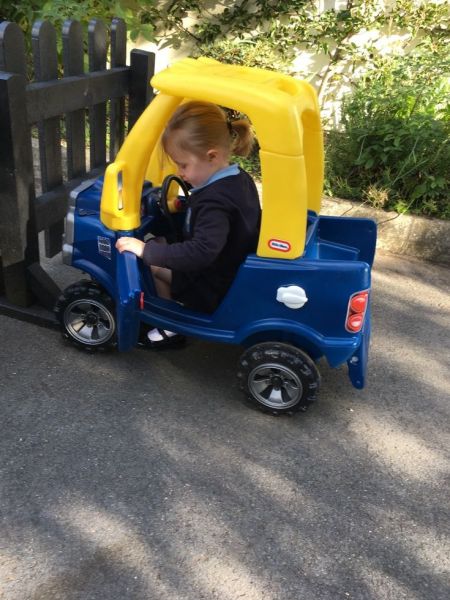 Who remembers being outdoors building dens, having pretend picnics or playing in mud? Playing outside is great for children's health but we know that these types of outdoor play experiences are declining.
During Childrens Mental Health Week everyone can play a part in helping our children to be healthy on the inside and outside.
Did you know play can help improve children's physical and mental wellbeing, build resilience and gain social and emotional health.
Make a CEOP Report
Use this button to make a report if you feel unsafe online. Tell someone you trust too.
SOFT Project Supporting Our Families Together

What is the SOFT Project?
The SOFT Project (Supporting Our Families Together) is a five-year school and community family programme funded by the Big Lottery's Reaching Out Supporting Families fund. The Speedwell Trust is the lead partner.
SOFT brings children and young people together. The project works with primary and post primary and nursery schools from all sectors across Cookstown and the surrounding area. SOFT widen the network of support for children, young people and their families by co-operating with 13 additional organisations across the community and statutory sectors.
DENI Sustaining Improvement Inspection 2018
Rehearsals for The Lion King
HeartStart Life Saving Skills
St. Mary's Primary School, 22 West Street, Stewartstown, Co Tyrone, BT1 5HT
Telephone: (028) 877 383 88 | Email: mhamill472@c2kni.net