Skip to my Lou
23rd Sep 2009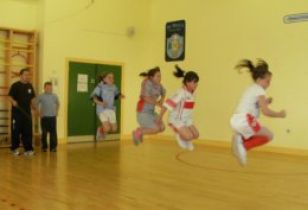 Dan the Skipping Man had us all skipping to a happy beat today- getting
our hearts pumping and our feet jumping. The children availed of lessons
with Dan to find out how to do a Rodeo, a butterfly and they even took
part in some Double Dutch skipping. The children then put on a show at
1.30 for the parents. Hopefully they will be skipping all the way home.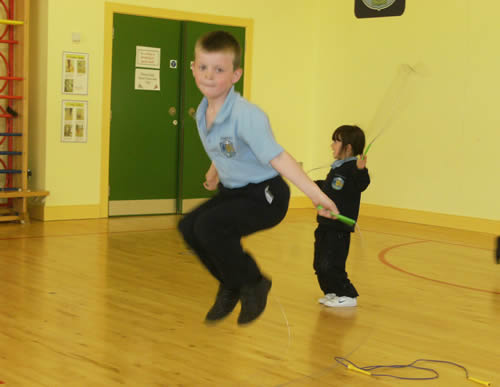 St. Mary's Primary School, 22 West Street, Stewartstown, Co Tyrone, BT1 5HT Telephone:028 877 383 88 Email: mhamill472@c2kni.net