Prize Giving 2018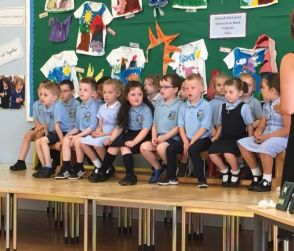 Believing, Achieving, Succeeding
Welcome to St Mary's Primary School website. We hope that our website supports us in being an accessible and welcoming school whilst also providing us the opportunity to share some of the wonderful things that go on in St Mary's.
This website is a window into what life at St. Mary's is really like. It will provide you with up to date information on what is going on in each of the classes; who has been visiting; dates and events that are scheduled to take place; displays of children's work and information regarding school policies including the school prospectus and Annual report.
For parents we have a dedicated section for you, including any relevant updates from the various education bodies and direct access to websites that may support your child's learning at home.

The site will be updated regularly with news, events and all the latest school activities.We hope you find our website useful, accessible and enjoyable.
Make a CEOP Report
Use this button to make a report if you feel unsafe online. Tell someone you trust too.
P3-4 Drumming with the SELB orchestra
Sports Day 2018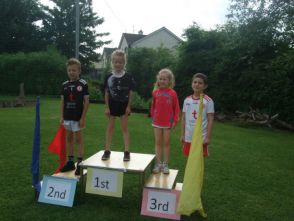 DENI Sustaining Improvement Inspection 2018
HeartStart Life Saving Skills
St. Mary's Primary School, 22 West Street, Stewartstown, Co Tyrone, BT1 5HT Telephone:028 877 383 88 Email: mhamill472@c2kni.net