Healthy Bodies @ St. Mary's P.S.
31st Jan 2010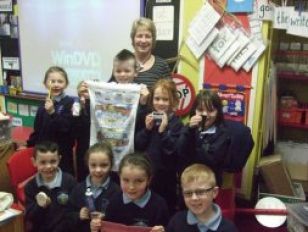 School nurse, Isobel Brown visited school this week and provided an interactive information session for the Primary 2 and 3 classes. The children participated fully and were able to talk about and find out about the different ways of keeping our bodies clean and healthy.
Special visitors to school, like the school nurse, support the schools Personal Development and Mutual Understanding Programme which is an important part of the school's development plan.
St. Mary's Primary School, 22 West Street, Stewartstown, Co Tyrone, BT1 5HT Telephone:028 877 383 88 Email: mhamill472@c2kni.net