Catholic School's Week 2014
23rd Jan 2014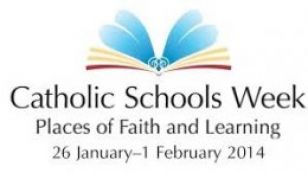 St Mary's was represented yesterday at St Patricks cathederal, Armagh by Mrs Hamill and Mrs Mc Bride at a special celebration mass for Catholic Schools Week 2014 (CSW), which will be running from this Sunday and will conclude the following Sunday, February 1st.
Each school, primary and secondary, in the Diocese was invited and the mass was celebrated by Archbishop Eamon Martin, Coadjutor Archbishop of Armagh.
The theme for CSW 2014 is 'Catholic Schools: Places of Faith and Learning' This year's theme was chosen to highlight that all learning takes place in a values context and we see the week as important to our school from the point of view of identity, and examining our sense of belonging.
Mrs Hamill will introduce the The theme of CSW at this weeks assembly and Miss Quinn's Primary 2 and 3 children will complete the week with their class assembly on Friday 31st January.
St. Mary's Primary School, 22 West Street, Stewartstown, Co Tyrone, BT1 5HT Telephone:028 877 383 88 Email: mhamill472@c2kni.net