Shared Education 2015-2018
A Department of Education Signature Project entitled : Shared Education will be part of our school's development over the next three years. Please see the Shared Education Page for further details
CRED 2015-16 Tudor Trust Funding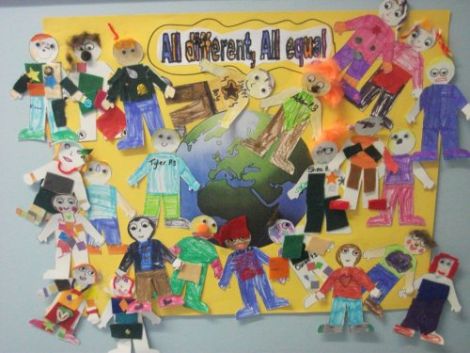 All different, All equal
Community Relations Equality & Diversity
St Mary's and Ballytrea have attracted funding from Tudor Trust with support from the Speedwell programme. Through this funding pupils will be working together to develop self respect, respect for others and explore ways of promoting equality and eliminate discrimination.
Pupils will meet in their respective schools on various occasions throughout the year and will also have the opportunity to work together when they go on educational trips together.
Watch this space for further details
Sharing the Learning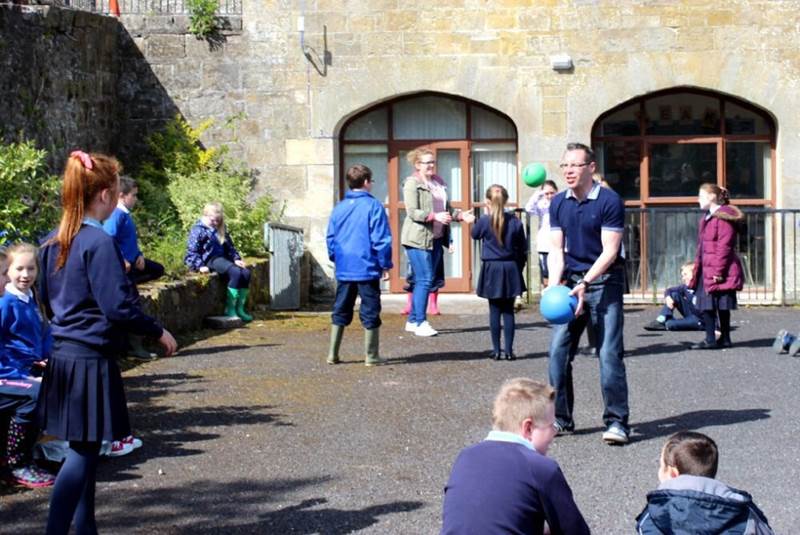 Comenius 2013-15
Following a successful application, St. Mary's is has now completed its journey as a Comenius School for the project 2013-15.
As part of the project a lengthy report was compiled and evidence of the good practice was disseminated via the European Shared Treasure (EST) website.
Purpose
The project aims to develop within our school a welcoming, inclusive ethos and atmosphere built on the principles of inclusivity, respect for others and an embracing of diversity within our own school culture.
This section of the website will continue to include updates, news and information about how our school is a Comenius school. If you have any suggestions which might help us, please do get in touch.
European Shared Treasure

We are in "European Shared Treasure" Website - EST. This website includes examples of the excellent practice we used with schools in Italy and in France during the 2 year Comenius project.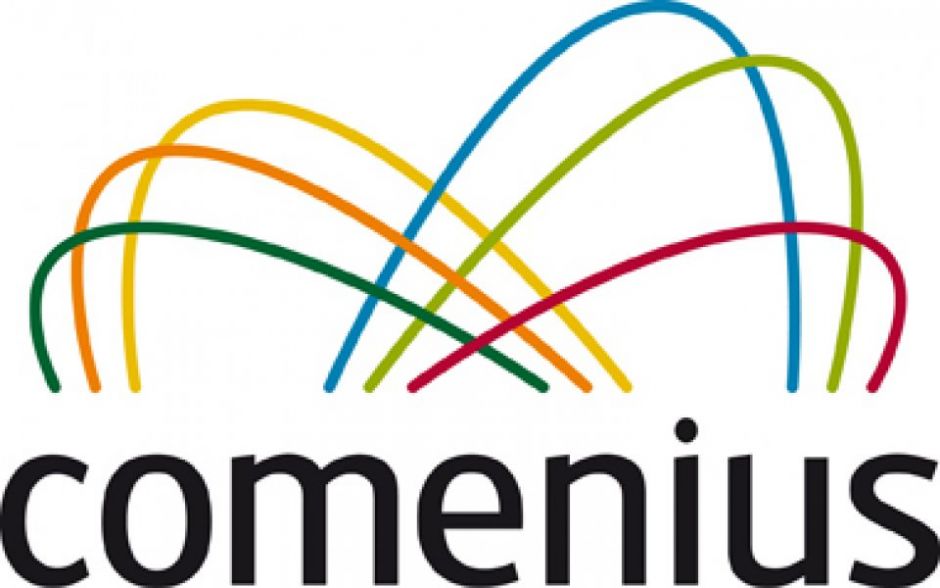 Welcoming Schools' 2011-13
St Mary's is proud to say it's a Welcoming School following a successful evaluation day. Well done to all involved.
St Mary's staff and pupils enjoy a Garden Tea Party in late Jun 2013 in recognition of everyones efforts.
Welcoming School Celebration event Friday 18th October 2013.
What do you think of us?
St. Mary's has a regular flow of visitors coming and going. On leaving our school each visitor is asked to complete a simple evaluation form so that we are able to find out how welcoming a school they found us to be.
Feedback from visitors:
" Lovely welcoming school; absolute joy to come into!"
" Thaitin me go mor liom, go raibh maith agat."
" A lovely school environment and a pleasure to be in."
"All classes very attentive during Farm Safety presentation. Excellent students in an excellent school."
St. Mary's Primary School, 22 West Street, Stewartstown, Co Tyrone, BT1 5HT
Telephone: (028) 877 383 88 | Email: mhamill472@c2kni.net