Feis Winners!
24th Mar 2014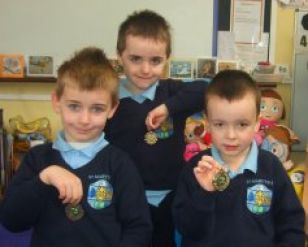 These boys participated enthusiastically in Feis Oileain Agus Cluaine and told the story of Rolo agus Pus Dubh. They enjoyed standing on the stage in front of an audience to recite their story.
More Féis participants!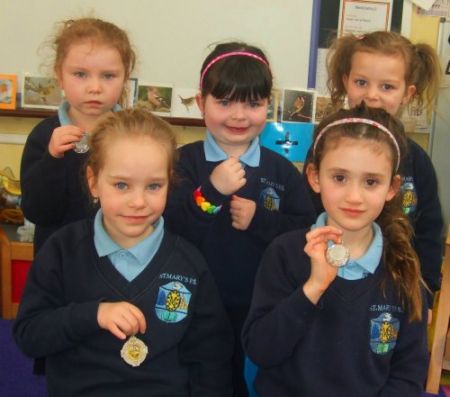 These girls were also delighted to receive medals for their excellent story telling of Rolo agus Pus Dubh.
St. Mary's Primary School, 22 West Street, Stewartstown, Co Tyrone, BT1 5HT Telephone:028 877 383 88 Email: mhamill472@c2kni.net